Welcome
ANZACBT is an organisation for people interested in Cognitive and Behavioural psychological therapies including Cognitive Behavioural Therapy (CBT).
ANZACBT was established in 2010 and in that time we have organised a number of successful conferences, workshops, educational events, presentations, as well as consulted to governmental organisations. 
Conference 2017 Recap
This year, the AnzaCBT Annual Conference and workshops were held at the Novotel Hotel in Christchurch from 23-25th of November. We had a great time, and hope all those who attended did too! We look forward to next year's 2018 Conference, which will be held in Auckland!

Below are some photos from this year's event.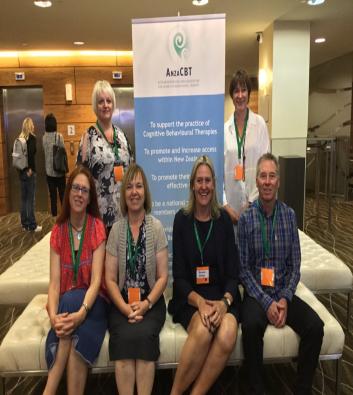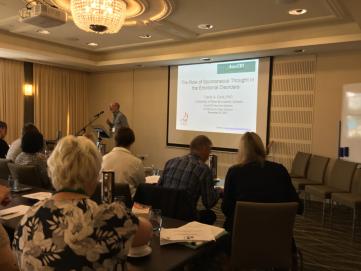 Item of Interest
Kiwi researchers have drawn on new brain science to create a smartphone app that could help thousands of people with multiple sclerosis.New research by Auckland University of Technology, and published in leading international journals, has provided evidence that a CBT approach can help with managing fatigue. For more information, visit http://www.nzherald.co.nz/technology/news/article.cfm?c_id=5&objectid=11918315 for the full article on this ground-breaking tool from members of ANZACBT.
---
 Find us on Facebook!
Please like our Facebook page to receive updates about the annual conference and other upcoming events.
Join ANZACBT
Joining ANZACBT will make you part of a dynamic organisation that is focussed on the promotion of effective Cognitive Behavioural Therapy interventions in New Zealand. Click here to join.
March 2018 Notice to membership; Membership benefits and welcome to ANZA CBT letter are currently under review. Please accept our apologies if you are a NEW member and are awaiting further clarification of membership benefits. Please be assured that your membership to our organisation is extremely important to us and we are working hard to streamline processes.
Upcoming Events
ANZACBT Annual Pre-Conference Workshop and Conference 2018, to be held in Wellington. Early Bird Registration is NOW OPEN.
Te Pou Talking Therapies Toolkit
Te Pou are pleased to announce that they have launched the first four tools from their Let's get talking toolkit. These tools are designed to support primary and secondary services to deliver effective talking therapies, and help determine which therapies are best for their communities, as well as the skills and knowledge needed for practitioners.
The toolkit supports planning and delivery of talking therapies using a stepped care approach. We invite you to take a look at Te Pou's Let's get talking: Introduction video which they developed to help people understand more about stepped care in relation to talking therapies.
You can read more about Let's get talking and access the tools at www.tepou.co.nz/letsgettalking.